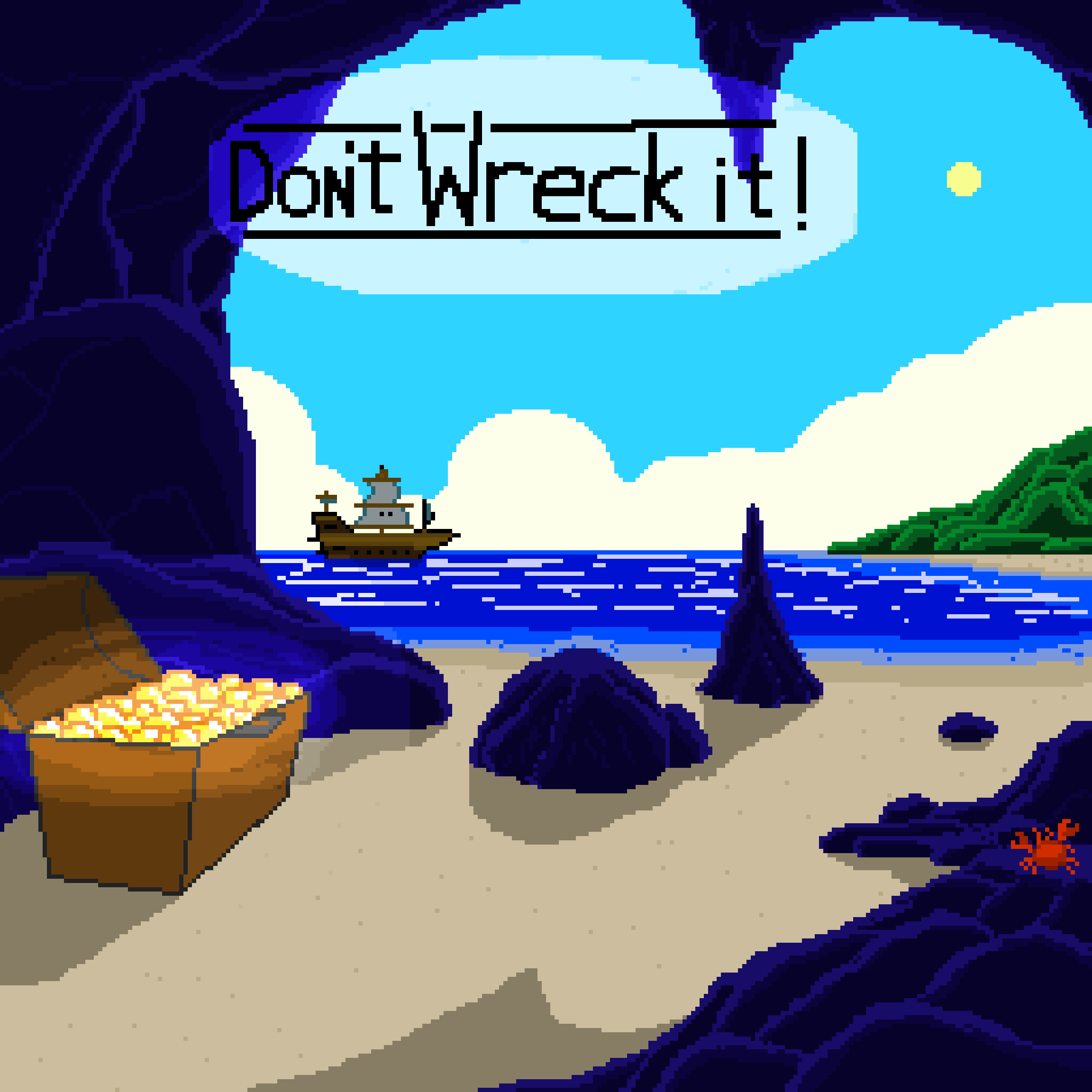 Don't wreck it!
This is week 2 of the development of the game "Don't wreck it!"
We from '404 Team not found' have established a few things for the game.
The player's attack will be melee.
That's it, not much left
As for progress, we've made the preview for the pirate ship for which the player will be defending. The pirate ship looks different from any other pirate ship because the artist wasn't competent enough to create a normal classic one.
Here's the image ( looks pretty good tho ) :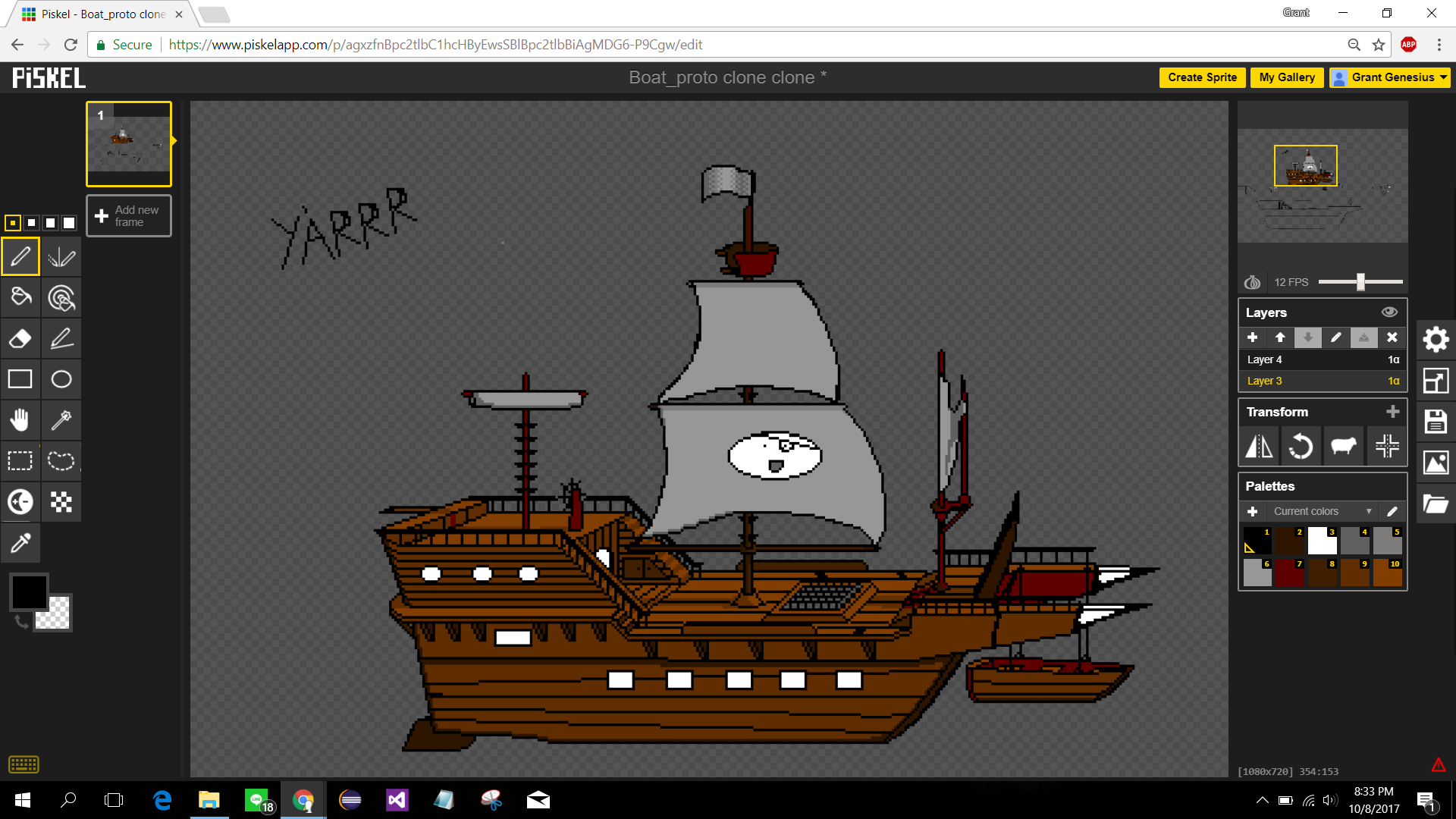 The boat was made using the browser application known as "PISKEL". As you can see, the game will be using a pixel art style. Note that this image is only a preview of the ship. The ingame ship will look a bit different because this game is a 2D platformer.
It should look similar to something like this :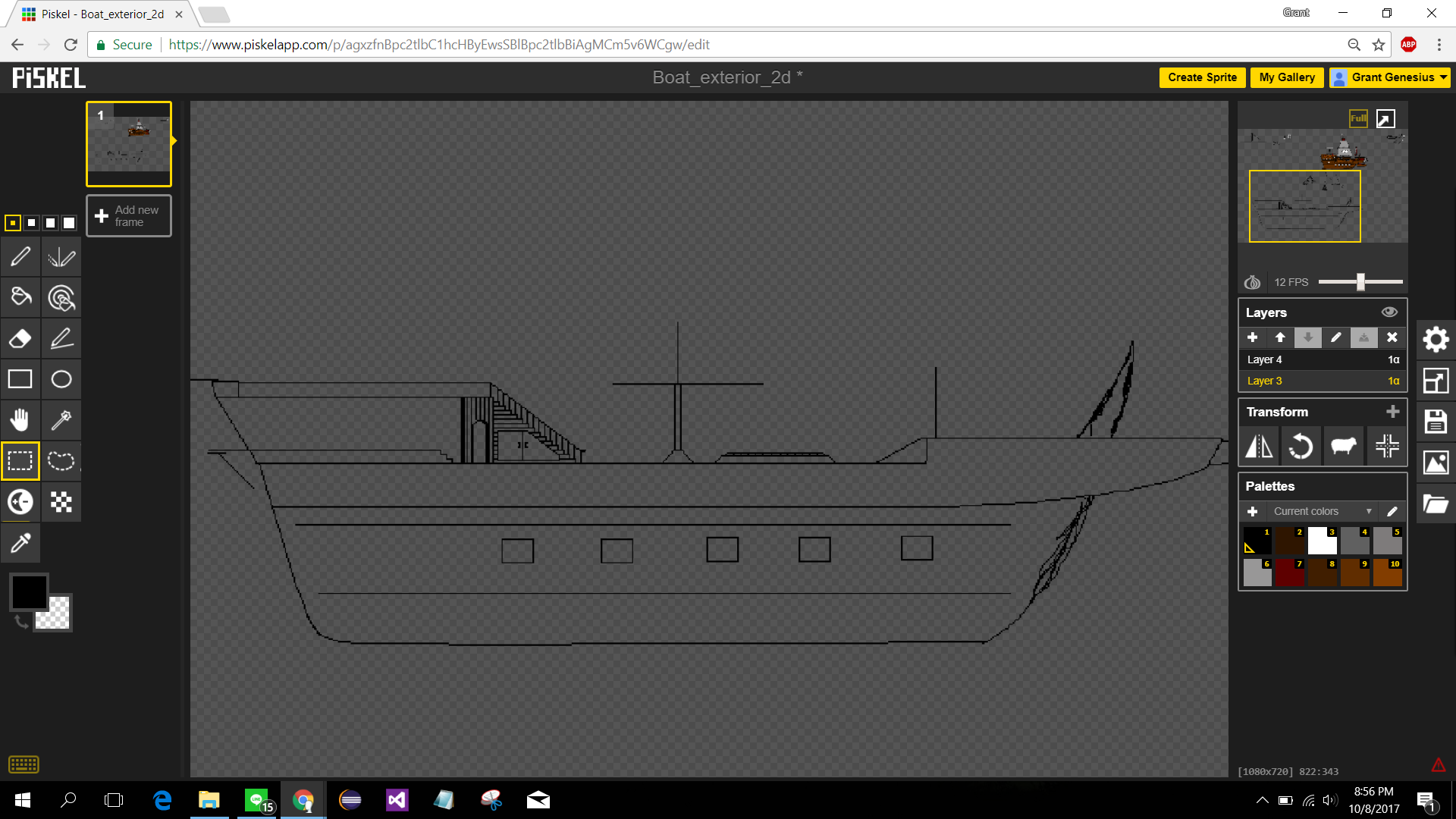 That was the sketch for the exterior view of the ship. The full image should be ready by next week. Don't know about the interior view tho...
Our programmer also made a simple gameplay/demonstration of a classic platformer mechanic using the unity engine and some free assets ( jumping and walking/running ), so at least we know our character will be able to move now. Here's a link to that video :
Well, That's about all the progress we've made this week.
Do tell us what you think in the comments section below! We would greatly appreciate any advice, compliments or criticism!
Til' next time!
-404 Team not found